Alexander Marshak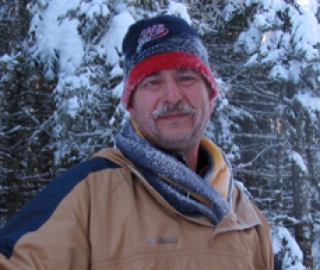 Deputy Project Scientist for the Deep Space Climate Observatory (DSCOVR) satellite mission
Climate and Radiation Laboratory (Code 613), NASA/GSFC
Email:
alexander.marshak-1@nasa.gov
Dr. A. Marshak conducts research on remote sensing of clouds, aerosols and blowing snow, on cloud-aerosol interaction,  and on many aspects of atmospheric radiative transfer. He is the Deputy Project Scientist for the Deep Space Climate Observatory (DSCOVR) satellite mission, and a member of the CALIPSO and MODIS Science Teams, and the International Radiation Commission.
Selected Snow Publications:
1. Yang Y., A. Marshak, T. Varnai, W.J. Wiscombe, and P. Yang, 2010. Uncertainties in ice sheet altimetry from a space-borne 1064-nm single channel lidar due to undetected thin clouds. IEEE Trans. Geos. Remote Sens., 48, 250-259.
2. Palm, S.P., Y. Yang, J. Spinhirne, and A. Marshak, 2011: Satellite remote sensing of blowing snow properties over Antarctica, J. Geophys. Res., 116, D16123, doi:10.1029/2011JD015828.
3. Yang Y., S.P. Palm, A. Marshak, D.L. Wu, H. Yu, and Q. Fu, 2014. First satellite-detected perturbations of outgoing longwave radiation associated with blowing snow events over Antarctica, Geoph. Res. Lett., 41, 730–735, doi:10.1002/2013GL058932.
4. Yang, Y., A. Marshak, S. Palm, and D. Harding, 2017. Snow grain size retrieval over the polar ice sheets with the Ice, Cloud, and land Elevation Satellite (ICESat) observations. J. Quant. Spectrosc. Radiat. Transfer, 186. 159-164. http://dx.doi.org/10.1016/j. jqsrt.2016.03.033.